Reading Time:
4
minutes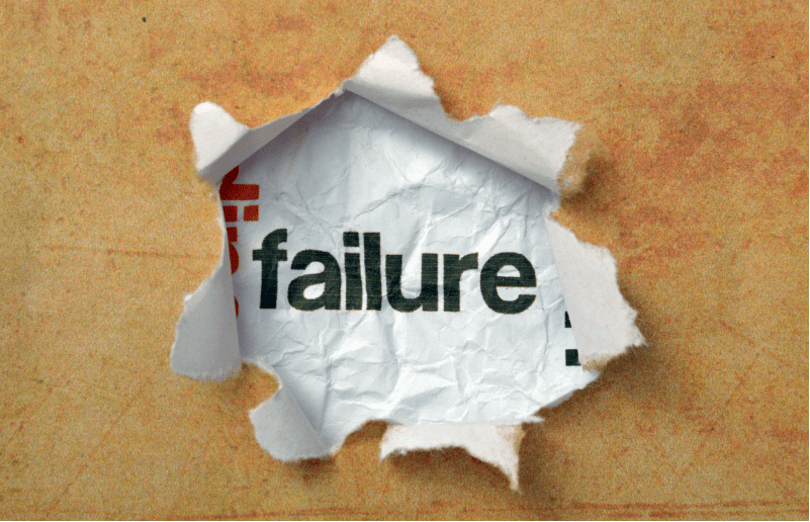 If you're a business owner, you know that retirement is one of the main goals of running a successful company. After all, 75% of business owners equate the sale of their business with retirement. However, many will miss their window based on their state of readiness and their company's performance during this critical time. Here are the five most prominent reasons why most business owners fail to sell their companies.
1) They Haven't Prepared Their Business for Sale
The first reason why most business owners fail to sell their companies is that they still need to prepare their businesses for sale. They must take the necessary steps to make their businesses attractive to potential buyers. For example, they may have needed to invest in essential maintenance and repairs or failed to keep up with the latest industry trends. Consequently, when it comes time to sell, potential buyers are turned off by the condition of the business, and lowball offers are made. Business lifecyles are real, and staying state of the art and reinvesting are required to achieve a sale.
2) They Haven't Prepared Themselves Emotionally
The second reason why most business owners fail to sell their companies is that they haven't prepared themselves emotionally for the sale. This is a huge mistake because the decision to sell a business is often an emotional one. As such, business owners need to take the time to process their feelings about selling before moving forward with any offers. Otherwise, they may regret their decision later down the road or may have yet to do the necessary work to make themselves unnecessary to running the business. The definition of a truly valuable business is one that does not need you in it. Understandably, this is tough for many business owners who have poured their blood, sweat, and tears into growing their businesses.
3) They Don't Have a Good Exit Strategy
The third reason most business owners fail to sell their companies is that they need a good exit strategy. A good exit strategy includes having a realistic idea of what your company is worth and finding the right buyer willing to pay that price. Without a good exit strategy, business owners often accept low-ball offers or hold onto their businesses for longer than desired. That strategy includes critical business issues but equally important critical personal ones. Estate and tax plans, succession, leadership, family dynamics, and what you want to do upon exit are all essential considerations to making a thoughtful decision to exit your firm.
4) They're Not Ready Financially
While it is table stakes in order to get a great deal, your financial / accounting must be robust at the company level. However, the fourth reason most business owners fail to sell their companies is that they need to be personally ready financially. This is typically due to two reasons: 1) they have too much debt or have used the business to fund their lifestyle, or 2) they haven't saved enough money for retirement and have a "let it ride" vs. taking profits systematically over the years. To avoid this pitfall, business owners need to get their finances in order well before putting their businesses up for sale and approaching the sale of their company from an investor (ROI / ROA / or ROE) perspective. While very difficult, as private markets are less liquid than public markets, if you bought Apple at X, it is reasonable to sell Apple Stock at X++. Blind faith in a company's continual upward progression of value or failing to harvest investment returns at some point falls into the benign neglect category. Even Warren Buffet, who likes to have a "forever" hold period, realizes some sales need to be made of the nine major stock positions in Berkshire Hathaway's (BRK.A 0.34%) (BRK.B 0.52%) portfolio 25 years ago, only three remain today.
5) They Haven't Built a Strong Enough Team
Finally, the fifth reason most business owners fail to sell their companies is that they need to build a strong enough team. This is problematic because potential buyers will want to see a competent management team in place before making an offer on a business. Consequently, business owners must cultivate solid relationships with key employees and develop robust succession plans. While buyers like to price deals off your past, achieving an outlier outcome requires your team can execute a compelling future vision.
There you have it—the five most prominent reasons why most business owners fail to sell their companies. If you're considering selling your business, make sure you avoid these pitfalls by preparing your business (and yourself) for sale well in advance. Doing so will increase your chances of landing a good offer from a qualified buyer willing to pay top dollar for your company.
Merit Investment Bank is here to help. Reach out to discuss the best path for your company to grow and for you to build generational wealth through the recapitalization or sale of your private company. 253-370-8893 | Craig.Dickens@meritinvestmentbank.com
As CEO of Merit Investment Bank, Craig Dickens is a cutting-edge visionary and a lead banker and principal investor—responsible for charting the firm's course, creating a dynamic culture of personalized service, and recruiting highly qualified professionals to serve Merit Investment Bank's national and international clientele. Craig and Merit Investment Bank's reach and access to world-class buyers and capital partners are imperative in serving all Merit Investment Bank clients in pursuing outlier outcomes.Craig has advised many leading companies and participates in and chairs several middle-market company boards. Known for being a trailblazer, he sets an example for the Merit Investment Bank team by being an enthusiastic deal marketer, rigorous client advocate, strong negotiator, and creative deal maker. Craig serves Merit Investment Bank's clients by skillfully guiding them toward a strategic path to rapid growth, true business value creation and optimization, and exceptional liquidity events and exits.As a successful entrepreneur, certified M&A advisor, investment banker, and angel investor, he has participated in virtually every business dynamic from start-up to IPO, merger to acquisition. Craig also serves on the management committee for CDI Global, Merit Investment Bank's sister organization, for cross-border Mergers & Acquisitions represented in over 30 countries globally. Merit Investment Bank is a leading boutique investment bank focused on entrepreneurial middle-market companies. Merit Investment Bank executes sell-side M&A, buy-side M&A, capital advisory services, debt and equity capital raises, corporate finance, and valuation, services.