Reading Time:
3
minutes
Thirty years as a serial and parallel entrepreneur, having started, acquired, and sold 13 of my own companies after adding 22 acquisitions onto those companies (increasing enterprise value along the way) as well as advising hundreds of companies at Merit Investment Bank Investment Bank, I have uncovered a myriad of reasons why people sell their private companies. Below is a partial list of the most common reasons as you examine your why.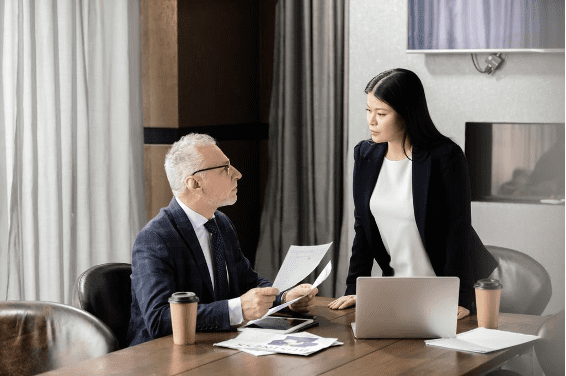 1. Retirement / Pressure from Spouse – 75% of sellers equate sale with retirement. This can be chronologically driven or priorities driven, like your spouse wanting more time with you
2. Liquidity / Diversification – Most entrepreneurs have a disproportionate amount of their net worth tied up in their relatively illiquid private companies. Selling is the grand slam swing to a secure retirement or generational wealth and enables entrepreneurs to diversify.
3. Burn out. Entrepreneurship is hard…period. Scaling is even harder. Many get burnt out along the way.
4. Boredom / Lack of challenge – Perhaps the problem you set out to solve has been solved…now what? Many are ready for the next challenge or chapter of their lives.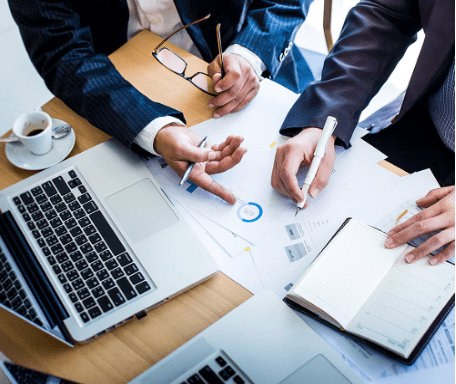 5. Fear of changing markets – Market or industry moves, obsolescence, business lifecycle, or product obsolescence. Markets change and smart entrepreneurs "know when to hold 'em and know when to fold 'em"
6. 4 D's – Death, Divorce, Disease (health scare), Disagreement (Partner(s)).
7. De-risk / De-lever – Lower appetite for risk or debt and associated risk, i.e., personal guarantees, heavy cap-ex, etc.
8. Responded to an unsolicited offer "too good to be passed up ." Home run swing!
9. They have achieved all their goals for the business / investment. ROI driven vs. Lifestyle driven decision.
10. The company has outstripped the owners ability to provide the necessary growth capital. Many realize that the growth trajectory or their legacy would be more significant if the company were in someone else's hands.
Having sold 13 of my own companies, I have experienced most of these reasons at one time or another. Sometimes the feeling passed often, but more times than not I acted. As a serial and parallel entrepreneur, I purposefully sought to build value, and the "business of business" was my passion. I like the chess game. And while I have not hit retirement, I can tell you #2, #3, #5, #6 #7, #8, #9, and #10 have been a part of those divestitures and sale decisions at one time or another.
Regardless of your reasons for wanting to sell, they are valid. Please take a moment to reflect on your why and rank order them to gain greater clarity. Meet with your various advisors (or peer group) to examine if some of these issues can be solved without the sale of your company, or if changing your role within the company may provide another alternative to a sale.
1.
2.
3.
4.
5.
After careful reflection, if you are ready, to avoid business lifecycle decline or "missing your window", you should heed your inner voice and devise a plan and be prepared to act on it. For more on when is the right time see The Trifecta of M&A.
As CEO of Merit Investment Bank, Craig Dickens is a cutting-edge visionary and a lead banker and principal investor—responsible for charting the firm's course, creating a dynamic culture of personalized service, and recruiting highly qualified professionals to serve Merit Investment Bank's national and international clientele. Craig and Merit Investment Bank's reach and access to world-class buyers and capital partners are imperative in serving all Merit Investment Bank clients in pursuing outlier outcomes.Craig has advised many leading companies and participates in and chairs several middle-market company boards. Known for being a trailblazer, he sets an example for the Merit Investment Bank team by being an enthusiastic deal marketer, rigorous client advocate, strong negotiator, and creative deal maker. Craig serves Merit Investment Bank's clients by skillfully guiding them toward a strategic path to rapid growth, true business value creation and optimization, and exceptional liquidity events and exits.As a successful entrepreneur, certified M&A advisor, investment banker, and angel investor, he has participated in virtually every business dynamic from start-up to IPO, merger to acquisition. Craig also serves on the management committee for CDI Global, Merit Investment Bank's sister organization, for cross-border Mergers & Acquisitions represented in over 30 countries globally. Merit Investment Bank is a leading boutique investment bank focused on entrepreneurial middle-market companies. Merit Investment Bank executes sell-side M&A, buy-side M&A, capital advisory services, debt and equity capital raises, corporate finance, and valuation, services.