Reading Time:
4
minutes
Like many of your advisors who provide valuable services and expertise, adding an investment banker to your list of trusted advisors is crucial to your success.
Most Entrepreneurs rely on advisors such as CPA's, Attorneys, Wealth Managers, and Commercial Banking Relationship Managers, along with many other professionals as they are vital to the success of the business. These advisors, however, have little to do with growth, value creation, and liquidity in comparison to an investment banker. It is crucial to form and maintain positive relations with investment bankers and to have them on speed dial well BEFORE you plan to exit your business or retire.
Reasons why you should have an investment banker on speed dial!
1. Market knowledge – I-Bankers see hundreds of companies from leaders to laggards, from great ideas to failures – Leverage their knowledge, especially in your sector, to achieve best-in-class results or liquidity options for your company.
2. Growth – I-bankers make a living by not only sourcing appropriate capital, or by helping companies scale their growth, by having a deep understanding of markets and growth opportunities. Unlike many other critical advisors, we get paid when you realize the growth. Our end-product is typically a stronger, better, more valuable company.
3. Value – Having seen many competitors and other companies like yours, as well as having a complete tool kit for organic and inorganic growth strategies, I-Bankers have first-hand knowledge of what actually creates value for a company – We are ROI focused. We have seen the arbiter of true value creation – what creates more value at sale. Have you ever completed a project waiting for a great ROI that never appeared…nice project, but did it create value? Your I-banker can be invaluable in determining if the CAPEX spend or leadership team addition will actually create value. Value creation demands wisdom.
4. Offense – Your business strategy will undoubtedly encounter constraints that need to be overcome, like additional capital, a better leadership team to execute, buy vs. build analysis and execution optionality, etc. I-bankers take an exhaustive review and pressure-test your strategy, team, and options available to grow and become more profitable. We help proactively remove obstacles to your business strategy to achieve tangible measurable results.
5. Defense – Ever had your line of credit pulled while growing 40%? Having an investment banker on speed dial helps defend against the oh $#!+ moment. While commercial banks deploy 40% of the capital globally, I-banks and alternative capital sources are responsible for the other 60%! A relationship with a knowledgeable I-Banker can simply save your bacon.
6. BTDT – At Merit Investment Bank, all of our senior bankers have run businesses, operated businesses, and have been involved in successful exits as entrepreneurs or operators. In short, we have been-there-done-that (BTDT). Having an experienced partner on your advisory team who has "walked the walk" is invaluable to your strategic plan and a great gut-check defense against blind spots we all have in running our own businesses.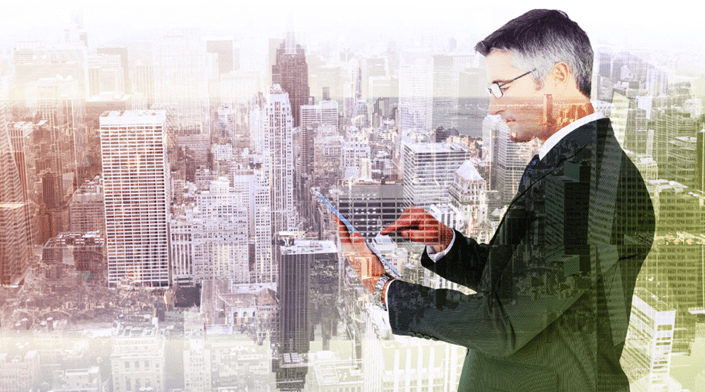 7. Free Advice and Research– Good bankers seek to serve first. The best bankers listen first to your goals and objectives, tell you whether they can help, and equally important, tell you when they are not the right "hammer" for your particular "nail". Having eyes and ears in the market as well as a great sounding board, a great I-Banker can dispense million-dollar advice even before you engage them at an inflection point in your company (buying, selling, raising growth capital, board service, etc.) and it may not cost you a dime. At Merit Investment Bank we subscribe to numerous databases, research and analytics platforms and have a dedicated research team to serve client needs. We help you translate what you "think" into what you "know" and with the research what you can "prove" as you set strategy and a roadmap for growth and value creation.
8. Trusted Collaboration: They say being an entrepreneur or CEO is the loneliest job on the planet. Your team expects you to have all the answers and the weight of employees and families relying on your great decisions can be draining. Collaborating or having a group of trusted advisors, to be able to consult with, bounce crazy ideas off of, or just listen and help you process important business decisions can be cathartic and game-changing in the way to you run and manage your business. Better together is not just a nice-to-have but at the rate of change in today's markets, it's a must-have.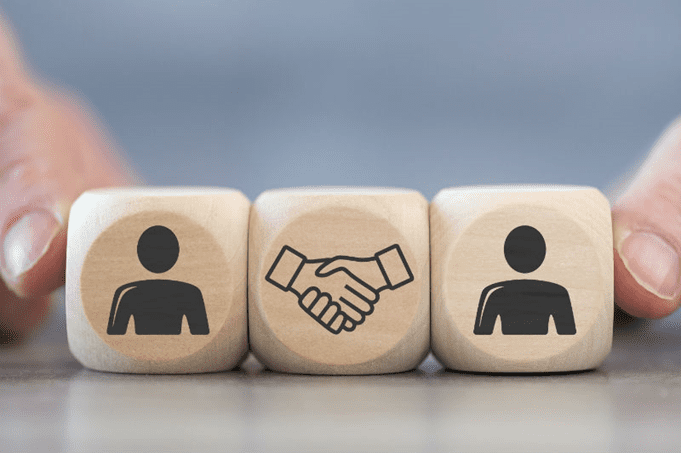 If you are not ready for a board of directors or advisory board, adding an investment banker to your cadre of trusted advisors will surely provide an ROI worthy of your time.
Reach out to discuss the best path for your company to grow and for you to build generational wealth through your private company. 253-370-8893 | Craig.Dickens@meritinvestmentbank.com | @MandAexit .
Craig is responsible for setting the firm's vision, creating a culture of boutique personalized service, and recruiting experienced investment bankers to build the Merit Investment Bank team nationally and internationally. Mr. Dickens has advised many leading companies and participates or chairs several middle-market company boards. Having participated in every kind of business dynamic from start-up to IPO, merger to dozens of acquisitions in his own entrepreneurial career, Mr. Dickens serves clients by guiding them to strategic growth, business optimization, and profitable exit. Merit Investment Bank is a leading boutique investment bank focused on entrepreneurial middle-market companies. Merit Investment Bank executes sell-side M&A, buy-side M&A, capital advisory services, debt and equity capital raises, corporate finance, and valuation, services. Merit Investment Bank delivers award-winning performance and Boutique Investment Banking services for our clients. www.meritinvestmentbank.com