Reading Time:
2
minutes
Seattle, WA, June 27, 2019 –
Nick DeVaney, president and co-founder of boutique investment bank Merit Investment Bank & Company, has been honored as one of the 2019 recipients of The M&A Advisor's Emerging Leaders Award.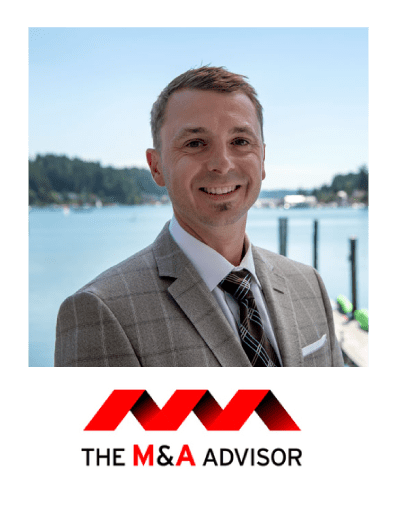 Originally known as the '40 Under 40 Awards,' this distinct honor was created in 2010 to recognize and celebrate the achievements of the outstanding young professionals who have reached a significant level of success while still under the age of 40.
DeVaney was selected in recognition of his accomplishments and expertise from a pool of nominees by an independent judging panel of distinguished business leaders. With this honor, DeVaney joins an elite group that represents the next generation of the finance industry.
"These impressive young professionals have made notable contributions to our industry and to their communities. Truly, the Emerging Leader Awardees we are honoring are the best and the brightest. They are the future of the M&A, finance, and turnaround industry" said Roger Aguinaldo, Founder of The M&A Advisor.
"I am sincerely both humbled and honored to receive this award and for the ability to now stand next to the distinguished professionals who share this recognition, both past and present" said DeVaney.
He gives credit to his earlier days, as a bootstrapped successful entrepreneur, for his tenacity and dedication to his clients and firm today. Stating, "I am blessed to be a part of the Merit Investment Bank success story and to work alongside a seasoned team of investment bankers and M&A advisors that focus on their client's successes just as much as their own successes."
DeVaney will be formally honored on September 17th at the New York Athletic Club in Manhattan. The exclusive event will bring together current and former honorees to both recognize the history as well as celebrate the future of the industry.
Merit Investment Bank & Co.
Merit Investment Bank is a boutique investment bank with the proven experience and tenacity to help clients WIN. With offices spread across the U.S., Merit Investment Bank serves the entrepreneurial, multi-generational, and visionary lead organizations to help them monetize and honor their dedication and risks taken in their pursuit of success. An investment bank Built for Entrepreneurs by Entrepreneurs™ To learn more visit www.meritinvestmentbank.com.
THE M&A ADVISOR
The M&A Advisor was founded in 1998 to offer insights and intelligence on M&A activities. Over the past twenty years we have established the premier global network of M&A, Turnaround and Finance professionals. Today, we have the privilege of presenting, recognizing the achievements of, and facilitating connections between the industry's top performers throughout the world with a comprehensive range of services. To learn more visit www.maadvisor.com.