Reading Time:
6
minutes
As a business owner, the last year has been quite a roller coaster, especially if you have been considering the sale of your business. Perhaps you had even started the process to go to market before the pandemic only to see the deal fall apart as uncertainty shut down almost all transactions. Many businesses went into survival mode for some time and, depending on the industry, may have even been forced to shut down. Others had the great fortune of being in an industry that benefitted from the economic changes or pivoted their business strategies quickly, leaving them in the best financial position they've ever experienced.
As the economy begins to open back up and business gets back up to speed, many of you are again thinking more about your financial future and getting back into a position to sell your company.
Other variables that have also been thrown into the mix are the potential tax law changes that could impact your profitability, valuation, and the net amount you keep from the sale.
With all of this noise and uncertainty, you may want to consider a thorough review of both your business and personal financial situation to see if your current strategies will bring you the outcomes expected, with what we call a "Stress Test."
A Stress Test is a valuable process for business owners and affluent families with more complex financial situations seeking to grow, protect their business, wealth, and estate. A Stress Test can determine whether your financial planning strategies will deliver your desired results in various situations, environments, and current political climate. They can also identify potential mistakes, so proactive changes can be made to achieve the desired result and reach your goals.
A Stress Test is also a good idea if you're considering an exit strategy. The test ensures you're working with the right professionals to get the value you want and aren't on the path to making any potential mistakes. Selling your business is a complex step. A Stress Test will target which areas your buyer will hone in on to negotiate price and allow your team to build a strategy for these areas that may need defending. Having the right deal team in place can make all the difference in getting the outcome you desire. The key members of this team should include your attorney, CPA, wealth manager, and investment banker.
Selling your business can be an overwhelming process and an emotional time. The motivating factor for selling can be as emotional as well. Whether you have built the business, it became tremendously successful, and now it's time to move on, or if you've another venture in mind or perhaps retiring, this can be an exciting and sentimental time. Below are a few tips to help simplify the process that we emphasize in our stress testing process for owners thinking about a transaction: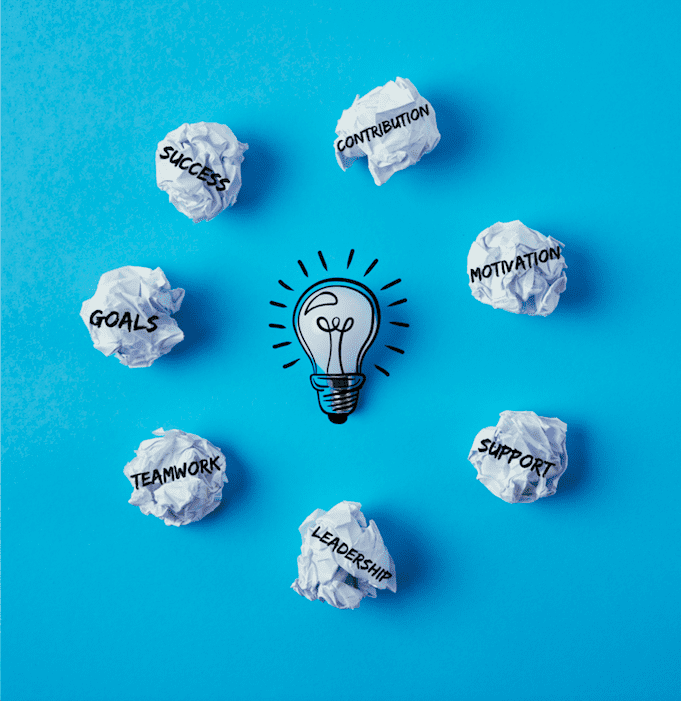 1. Determine your business value
While a business is generally worth a multiple of its profit, there are a few other determining factors. The size of the deal or the industry can shift those multiples anywhere from 2 to 10 times the profit.
Unexpected circumstances do occur, and if this is a driving factor in the potential sale of the business, the process of selling has just become exponentially more stressful. No matter what drives the sale, the process is time-consuming, and there are several details you can't afford to overlook.
2. Don't Do This Alone
No matter your reasons for selling, your first step should be to bring in the experts. Financial, legal, tax, and wealth advisors are essential resources that ensure no detail is overlooked. A cohesive and collaborative wealth management team that has your back will make the process less stressful. It can also simplify and quiet the outside noise so that the end process is more satisfying and profitable.
Choosing professionals with experience in mergers and acquisitions is essential. It might be tempting to first turn to your long-time accountant or attorney, but if they don't have the experience behind them to negotiate what's best for you, it hurts only you in the end. Considerations when choosing your team should include:
Integrity
A sense of purpose and deep concern for their clients
Extensive technical expertise
Experience
Every good team needs a coordinator and a wealth manager with deal experience that is often the professional best suited to lead this group. The coordinator knows the client and their needs and brings in professionals with relevant skills specific to each client's situation. The coordinator also takes care of follow-up and accountability, keeping in constant contact with the client and the cohesive financial team to ensure the highest professional standards are met, promises are delivered, and that the client is happy with the results.
A cohesive wealth management team working together to help you reach your goal will help you jump to the front of the line.
3. Silence is Golden
There are a few reasons to keep an impending sale quiet. Once you have finalized details of the deal, determine how to transition your customers to new ownership. If you release information too early, your customers may go into panic mode, or competitors may be able to swoop in.
4. Be seen, Increase visibility
To increase your chances of finding the best fit, an investment banker is an essential piece of the puzzle to give your business the highest market visibility. An investment banker will also assist you in setting a realistic price and contact potential buyers on your behalf. The best bankers focus on what is best for you, not on the outcome itself, and can make a significant difference in what may be the largest transaction you go through in your life.
5. Be realistic when setting the asking price.
Listen to your investment banker and deal team. It's tempting to ask for a high price, but buyers will look at many factors when considering a purchase in reality. This is one reason a stress test that looks at all the same angles a potential buyer will see before you go to market is so crucial.
Financial trends, management team readiness, client relationships, and personal investment of time by the new owner to make a successful transition are considerations when setting your asking price.
6. Focus on the paperwork
Before you hang the for-sale sign, make sure all your paperwork is in order. Potential buyers want to peruse everything, including taxes, financials, and existing contracts involving your business. The process will be much smoother if you're organized. Include financial and tax records for the past three years and a cash flow report.
7. Separate business and personal
Business owners running personal expenses through the business now and then is a common practice. Potential buyers need an accurate and clear view of the revenue, expenses, and net profit of your business. Now is the time to ensure everything is separate and stays that way to the finish line.
8. Get it in writing
Price alone may not be the only factor to consider. In order to make accurate comparisons of multiple offers, it's helpful to have them in writing with all the terms and conditions spelled out. Recording the details of each offer can ultimately determine which is the best fit for you.
9. First impressions count
If you have a brick and mortar, make sure it's clean, all necessary repairs are made, and all equipment is in working order. Curb appeal is essential. In addition, make sure your team has prepared for the presentation with potential buyers, including reviewing the likely questions and how you will approach the answers.
10. It's all in the details
Tie up your loose ends, big and small. Make sure all payments are up to date, and if you've promised shares in the company to a team member, the time to take care of this is now. Loose ends can cause potential problems as you're trying to complete the deal.
This list of tips is not exhaustive; however, it is a good starting point as you consider the future sale of your business.
The key is, you are not alone in this process! Working with the right team will ensure you're prepared before your business goes to market. You will be set up for success and increase your chances of finding the right buyer and the price.
While every business would benefit from a Stress Test, if you are considering the sale of your company, now is the time to complete a process like this and begin to think about the right team you will want to have around you.
If you are interested in learning more about how we help our business owner clients prepare for the most important decisions of their lives, please reach out to me at
Homer Smith is a Private Wealth Advisor with Konvergent Wealth Partners and is a separate entity from Merit Investment Bank & Company.

Investment advice is offered through Integrated Financial Partners, a registered investment advisor. Integrated Financial Partners provides investment advisory services through several doing-business-as names. The information in this material is for general information only and is not intended to provide specific advice or recommendations for any individual. Integrated Financial Partners does not provide legal/tax/mortgage advice or services. Please consult your legal/tax advisor regarding your specific situation.